---
83,827 of 200,000 signatures
Open letter text
Investigate adverts from "unsafe" private healthcare company Push Doctor which claim "You'll never go to your doctor's again"
Why is this important?
Private healthcare company Push Doctor has been found to provide "unsafe" and "ineffective" medical care by the official healthcare watchdog, the Care Quality Commission. But they're still pumping out outrageous adverts to millions of people with the dangerous slogan "You'll never go to your doctors again". We want these adverts investigated because we believe they break several sections of the ASA code of practice.
Thanks for signing! Your signature has been added.
Thousands of us from across the UK have already chipped in to help fund the 38 Degrees staff team and website. Will you chip in to make sure we can move fast to win the campaigns, like the campaign to have the ASA investigate Push Doctors dodgy adverts? You can make a secure donation here: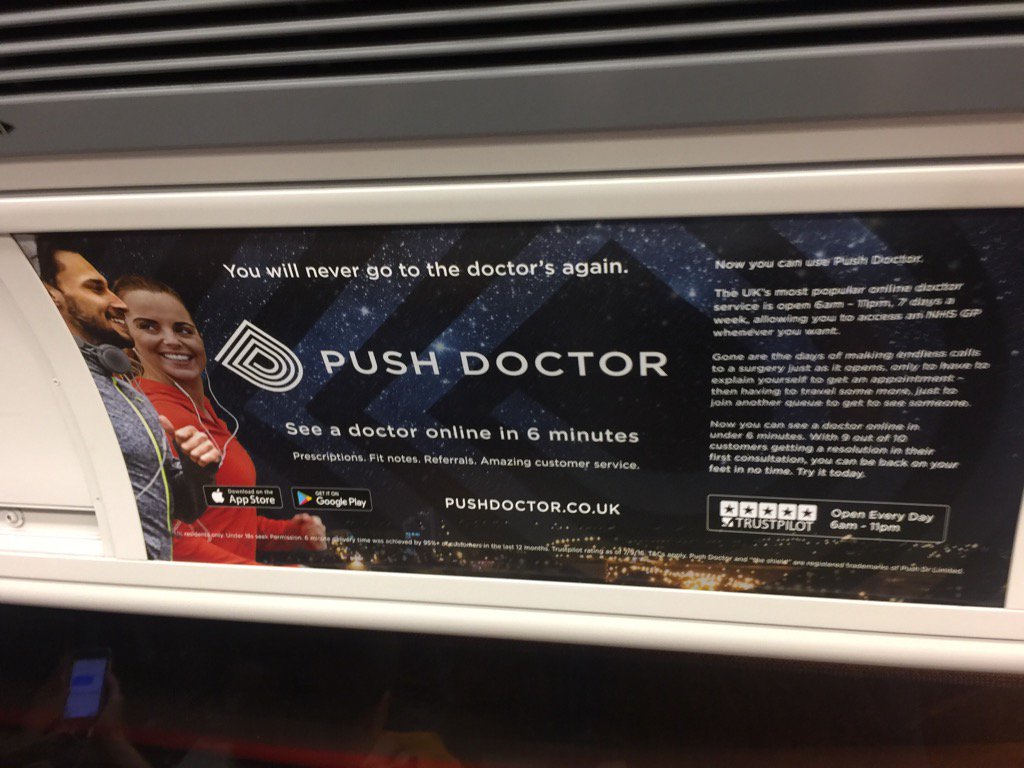 Other ways of giving

If you'd like to download a paper direct debit form and send it to the office team, click here. PDF, 135.2kb
We're at 38 Degrees, 40 Bowling Green Lane, London, EC1R 0NE
.


Call
020 7846 0093
to donate by phone any day of the week.

Send cheques payable to "38 Degrees", 40 Bowling Green Lane, London, EC1R 0NE. Include your postcode and email address.
We want to be transparent and accountable about how we spend your donations - for more information please see our
Donation Policy
.
Your personal information will be kept private and held securely. By submitting information you are agreeing to 38 Degrees keeping you informed about campaigns and agree to the use of cookies in accordance with our
privacy policy
.